Cox Green aims to make the very most of its students. We do this by providing an education that is both challenging and fulfilling. We offer a full educational diet; not only in the formal curriculum, but also in a wide range of available extra-curricular activities!
School life at Cox Green is full of opportunities for students to learn. We encourage them to grow as individuals and to have a strong sense of community. We expect students to do their best for their own sake and for the sake of others.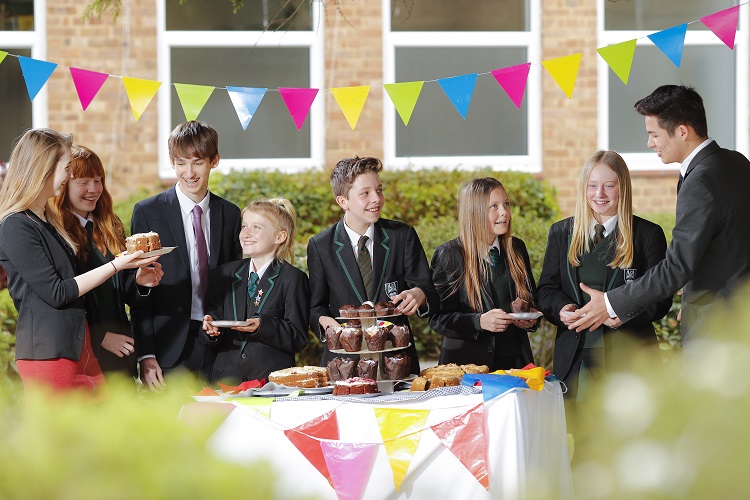 We aim for the highest standards of educational achievement and value every student. We expect our students to fulfil their potential academically, personally and socially. To achieve this aim, we want each of our students to develop a sense of PRIDE
Passion for learning and a desire to achieve to potential and beyond; to leave Cox Green as confident, well qualified, inspired young people and prepared for any future challenge.
Respect as a core principle of every interaction.
Insight into the needs of others – at a local, national and global level so that each child develops the skills to make a positive contribution to society.
Diligence – the ability to be resilient and persevere; a commitment to make mistakes and to learn from them.
Enjoyment of the opportunities available and to develop a passion for lifelong learning.
Our motto is "Committed to Achievement" and this embodies our belief that perseverance, self-discipline and determination will enable all of our students to succeed at school and beyond.
An outstanding education as an entitlement for all embodies all that we do.
We will realise this by adopting the following principles:
• Excellence: exceptional expectations and achievement for all students;
• 'Whatever it takes': students, teachers and parents all committed to doing everything needed to ensure that each child succeeds;
• Responsibility and respect: excellent standards of behaviour and conduct in school and the local community at all times;
• Personal development: developing confidence and leadership skills through inspiring teaching and role models, and an extended and enriching curriculum;
• Talented and committed staff: trained and supported to create an academic centre of excellence.
| | |
| --- | --- |
| Our Students | thrive in an environment which promotes a passion for lifelong learning and are equipped with the skills, knowledge, values and qualifications to succeed as happy active global citizens. |
| Our Staff | well-being is at the core of all that we do – everyone feels valued and respected and has every opportunity to develop professionally and personally in collaboration with others. |
| Our Learning Environment | will be developed and resourced to support and stimulate outstanding learning and achievement. |
| Our Community | will be one which promotes active participation, challenge and contribution to local initiatives and activities; enabling the development of key skills to ensure future success for all. |