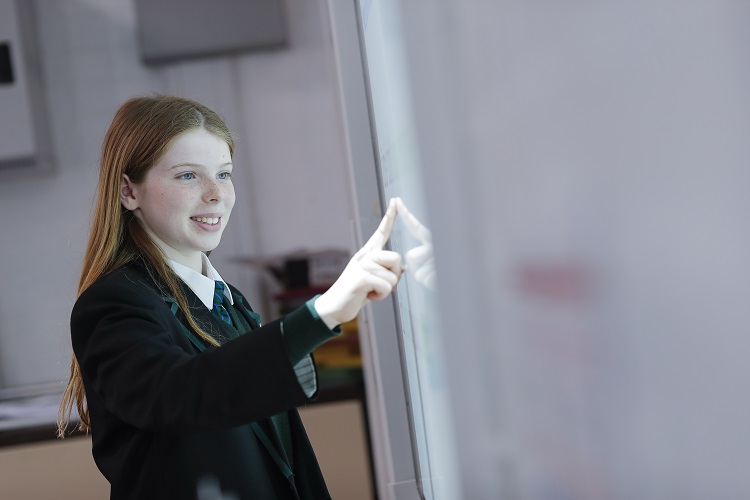 If you would like your child to change schools or join a school outside of the normal admission round, this is known as an In-Year Transfer. This would normally apply for a number of reasons but it could be that you have moved into the area and do not currently have a school place for your child; you have moved within the area and want to transfer your child to a closer school; you have recently moved to the UK from abroad; you wish to transfer your child from their current school for any other reason.
In-Year Transfer applications are processed in-house at Cox Green School. If you would like to apply for a transfer, please download a copy of our In-Year Transfer Application form here. This form should be returned to the main school reception, or sent via email to This email address is being protected from spambots. You need JavaScript enabled to view it..
If your child has an Educational Health & Care Plan (EHCP) please contact the RBWM SEN department on 01628 796779 before putting in your application.
Please ensure that the form is completed adequately and all supporting documents included as incomplete forms or missing information will result in the form being returned.
Once we have received the application, the following process applies:
If there are no places available in the year group you have applied for, you will be given the opportunity to be added to our waiting This is held according to the over-subscription criteria in our Admissions Policy.
Waiting lists are only held for the current academic year and applications will need to be re-submitted at the start of the next academic year if a place has not yet become
If a place is available, or you are at the top of our waiting list, you will be invited to a meeting with a member of our Senior Leadership
We will respond to applicants in writing within 10 school days of the application being received, and in writing within 15 school days.
If a place is not offered for any reason, you have the right to appeal against the decision not to allocate a place. Under the terms of the School Standards and Framework Act 1998, an Independent Appeals Panel (IAP) will consider appeals. Please refer to the School Admissions section of the RBWM website rbwm.gov.uk to ascertain who you need to contact in order to set up an appeal.
Once a place is offered we will let you know a start date and you will be given an Admission You will need to purchase the uniform and complete all paperwork before this start date in order for your child to be admitted to the school roll.
If your child is in receipt of, or you believe they will be eligible for Free School Meals, please ensure that you complete the online Free School Meal application in order for this to continue at Cox Green The application portal can be found here
All new students will be allocated a 'buddy' on their first day that they can shadow and ask any questions they may
The school is closed to in-year transfer applications during school holidays.
Applications may be submitted during term time only.
If you have any queries please contact This email address is being protected from spambots. You need JavaScript enabled to view it.