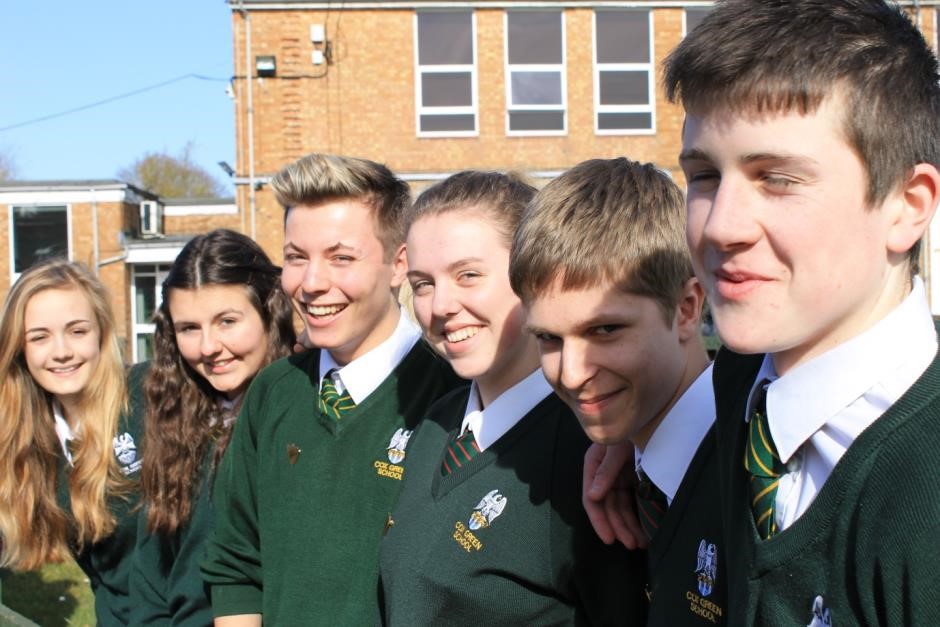 At Cox Green we are immensely proud of our students. They are mature, responsible and play an active role in supporting the school and wider community.
Student Leadership is an area that we are developing and currently we have the following schemes in place:
Senior Student Leadership Team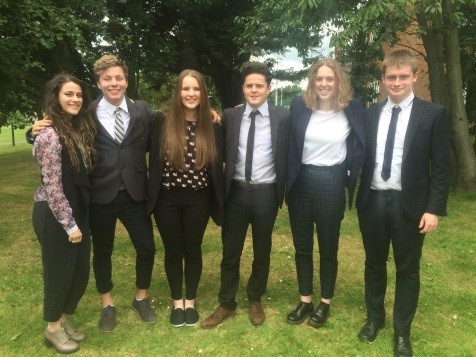 After a challenging interview process, six year 13 students were selected to represent the students of Cox Green as Head Boys and Head Girls. Student Leaders are the most direct link between staff and students and hope to raise student voice within school. As a result, our Student Leaders attend Governor Meetings, support whole school events and help operate the newly formed School Council. Furthermore, they have the important task of organising the Year 13 prom! The current team includes: Laura Thrift, Laura Carpenter, Nicole Anastasiou, Matthew Mundy, Matthew Bourner and Jack Armstrong.




Student Council
 
We have an active Student Council made up of student representatives from every tutor group in every year and any student may become a representative at the council.The Student Council meets termly, is chaired by the Sixth Form Leadership Team Led by the Head Boy and Girl.
The Student Council discusses and responds to suggestions and issues from fellow students which are raised in tutor groups. These suggestions and issues are shared with members of the Leadership Team, staff and the student body. The council is an important vehicle for change and improvement around the School and promotes student leadership. This forum is the student voice and helps share ideas, interests, and concerns and contributes to our ethos of PRIDE and the values of our School.
Prefects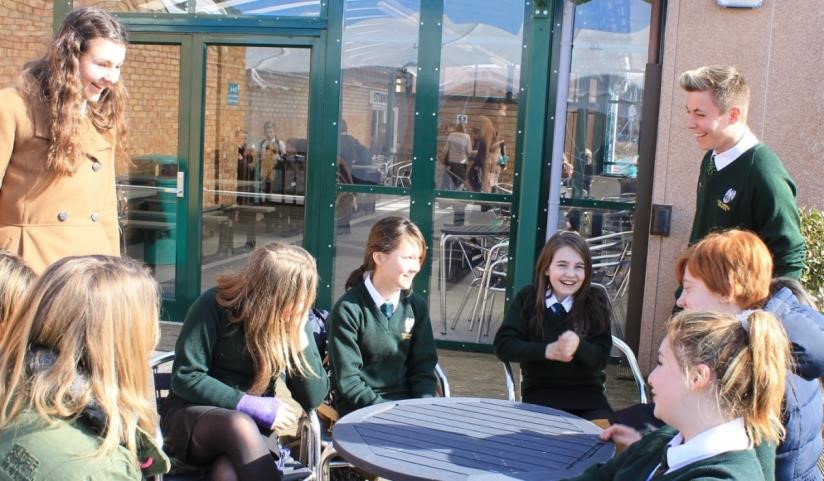 The Prefects within the school are made up of year 11 and 12 students
The selection process is a rigorous one for the prefects. A written application had to be submitted alongside staff approval, and have a fundamental duty in serving the school throughout the year.
The Prefects largely define their own role. Each prefect has been specially selected to support a department within the school and they have a duty to raise the profile of their subject and support teachers and students in that department in any way possible. Moreover, they assist in whole school events such as Parents evening, Open evenings and the remembrance service providing a friendly face, a helping hand and any hospitality requirements. Additionally, the prefects have organised charity fund-raising events such as bake sales, fancy dress days, and candy cane sales raising money for the British Heart Foundation, Thames Valley Hospice and Comic Relief. They also have responsibility for the planning of the various Proms and leavers books.


Sports Council
Cox Green is starting a thrilling new organisation called the Sports Council. Operated by a group of four sixth formers who were elected via a tough application process, students from each year group will meet monthly to discuss all things sport at Cox Green. The idea for this council will be to improve the sporting provisions currently provided, generate even more interest in extra-curricular participation and bring new ideas to the table.

Reading Buddies

As part of the school's focus on developing excellent cross curricular literacy skills, the Reading Buddy initiative was set up in October 2014. It takes place every Tuesday, during morning registration, in the school library.
A selection of high attaining students have been trained to work with Year 7 and 8 students as reading mentors, providing support with decoding skills, reading comprehension and challenging the students to read wider range of texts.
14 students were selected to take part in the Reading Buddies scheme for a number of different reasons; some were struggling with their reading skills while others have issues with confidence and reading aloud in front of their peers. Each student is assigned a reading buddy who monitors their progress.
We are delighted with the commitment shown by all of the students and it has been very encouraging to receive positive feedback via a student voice survey.