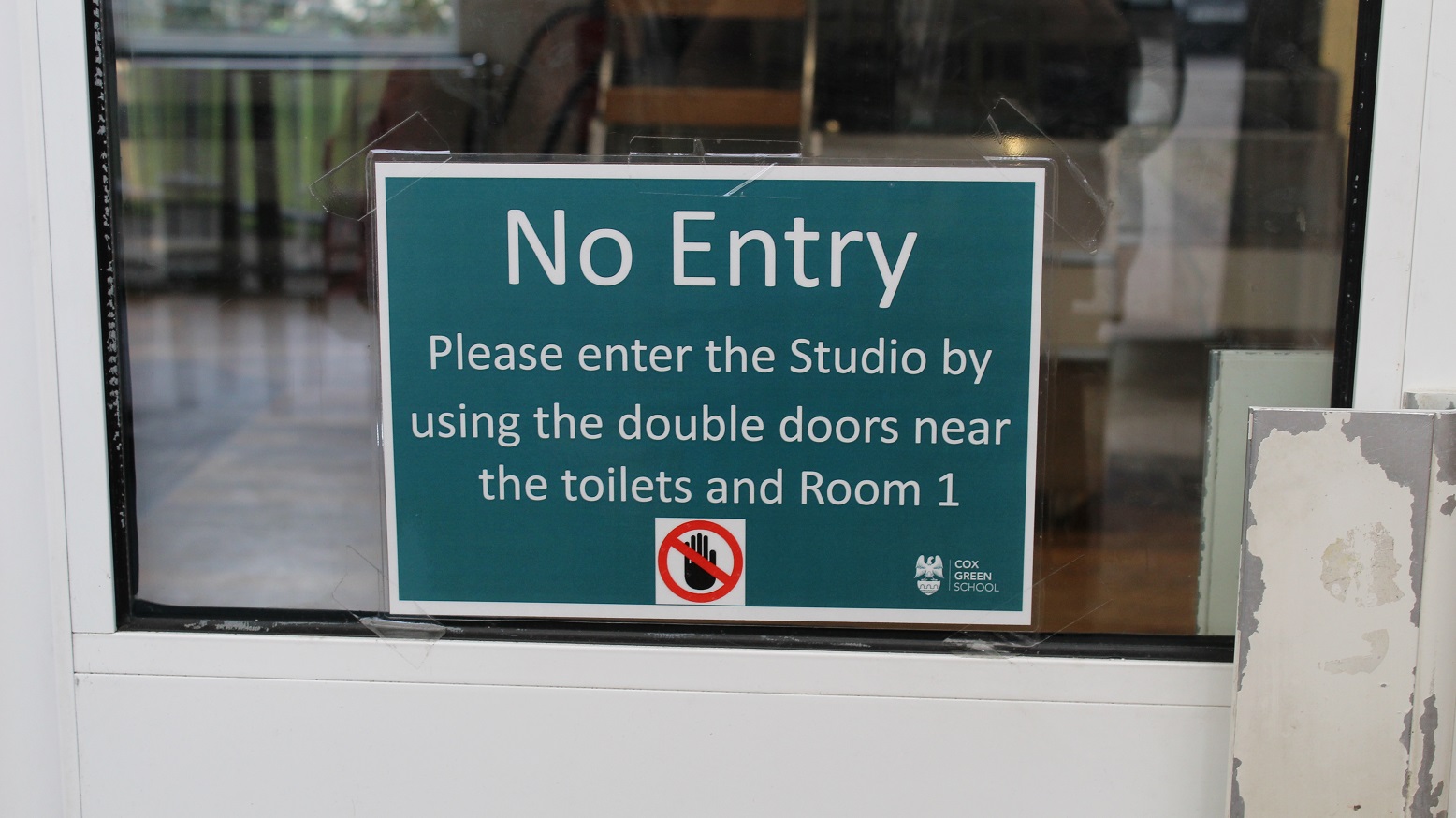 A new one-way system was introduced in Cox Green School in September 2016, but where some people see its benefits others see it as controversial. Our BBC school reporting team thought this was worth investigating.
This system was set up by the head teacher Mrs Swidenbank to stop congestion in the hallways and to stop people being hurt because there were people going both ways and this posed a risk of them crashing into each other.
We interviewed students and teachers about the system.
Teacher Miss Winchcombe said, "I like it because it reduces congestion so it is easier to get around." 
Year 9 student Brady said, "We don't need it because there is no need for it. They need to focus on teaching not how to walk around the school." 
Teacher Miss Gray said, "It is useful because students are now not getting hurt."
Teacher Mr Bilsborough said, "The one-way system only annoys me when people don't follow it."
Year 10 student Michael said, "I do get annoyed by the system because some teachers don't follow it. I also get annoyed because you sometimes arrive late to lesson because people stop on the stairs." 
The one-way system may be changed or expanded after the new build in 2017-18.
By Matthew Smith