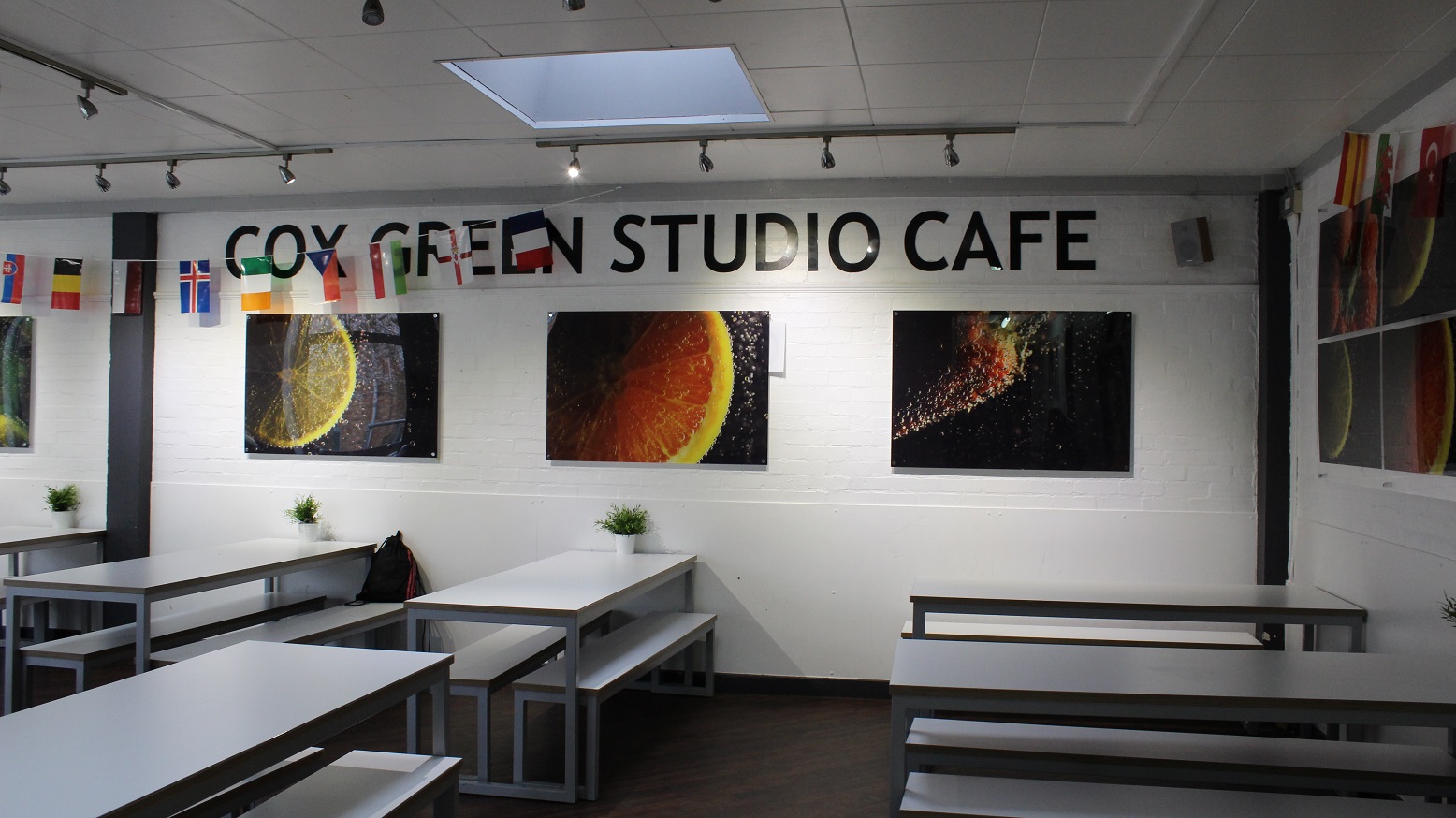 Cox Green canteen offers a wide variety of food for students- but is it good value? We decided to investigate…
Our first stop was the canteen itself to check out the prices – we chose the following popular items:
- Sandwich £1.85
- Water 60p
- Flapjack 65p
- Wrap £1.80-£2
- Baguette (hot) £2
- Pizza £1.30
- Brownie 85p 
- Fizzy Drink £1
- Juice £1.30
In comparison, if you were to bring a packed lunch from Sainsbury's here are the prices:
-One loaf of bread costs 85p. 
-On average there are 20 slices in one loaf so that could last 10 days if you   froze it.
 -Ham costs 60p for one brand own packet.
-Tuna costs 65p per tin.
This may be cheaper; however, the inconvenience of making your own lunch could be time consuming and this could outweigh the cost benefit.
Our first interviewee was a Year 9 student, Annabel. She says the canteen is "too expensive" and the prices have "increased but the portions have shrunk."
We interviewed a teacher, Mrs Mirkovic, who regularly uses the cafeteria. She says – "The canteen prices are fair comparing to alternatives such as Starbucks or Costa." When asked about possible improvements to the canteen, she replied – "I think there could be a greater range of fruit/fruit salad and an extension to the salad bar." 
Our last interviewee was the canteen Chef Manager, Joao Costa. He explained to us that the prices and portions were set by the company – Innovate. When asked if he believed the food was healthy, he replied that "the canteen food is healthy and made fresh every day." He also stated that on Mondays & Tuesdays dishes vary between British classics and world favourites, for example cottage pie, and on Wednesdays they serve roast dinner. Thursdays they serve curry and Fridays are fish and chip days.
Overall the canteen prices seem to remain controversial, and some food is more expensive than local shops, however the canteen is more readily available and convenient to students & staff. 
A new canteen is expected to open in September 2018, with an extension to the Innovate kitchen. A new menu is also currently under testing by students, but it is still unknown how the menu will change.
Written by reporter Ethan Dennis, with contributions from Michael Batey, Josh Chivers and Sean Dixon